Stories Of Abused Men In Arizona
---
| EJF Home | Find Help | Help the EJF | Comments? | Get EJF newsletter | Newsletters |
| Domestic Violence Book | DV Site Map | DV bibliography | DV index |
| Chapter 10 — Domestic Violence Against Men In The United States |
| Next — Stories Of Abused Men In Arkansas |
| Back — Stories Of Abused Men In Alaska |
---
Stories here are reproduced under the Fair Use exception of 17 USC § 107 for noncommercial, nonprofit, and educational use.
If you have, or know of a story about abused men that should be posted here please send it, or a link to comments@ejfi.org.
---
Stories
Death of a Jewish American Princess
University of Arizona employee reports being stalked by ex-girlfriend
Thirteen years of luxury but now she faces justice for having her husband killed near Tucson
Pamela Phillips, Aspen, Colorado, socialite and international fugitive, captured in Austria
Found guilty and sentenced to life in prison
Arizona father jailed because his wife stalked him to put him there
Marine in Kuwait indicted in grenade attack on lover's husband
Globe man ruined by violent illegal immigrant
Arizona attorney experiences domestic violence laws first hand
Wife admits murder-for-hire plot in husband's death in Mesa
Fallon, Nevada, woman charged in Yuma murder of her husband 21-years ago
Wife shoots husband in back in Flagstaff, then flees to Mexico
Previous lover died in mysterious circumstances
Jessica Riggins found guilty of first-degree murder
Mesa salesman murdered by ex-girlfriend
Discovery and investigation timeline
How the "abuse excuse" and "battered woman syndrome" was invoked
Closing arguments and a verdict of guilt
Arias sentenced to life in prison with no possibility of parole
Epitaph for a charter member of the Equal Justice Foundation
Post traumatic stress disorder (PTSD)
Phoenix woman bludgeons husband to death for insurance money to repay loan from her boyfriend
Foreign brides coached to make false DV claims to gain U.S. citizenship in Maricopa County
Phoenix woman tortures disabled man for three days then confesses to his horrific murder in exchange for a candy bar
Arizona Senator makes an ass of himself after mutual combat with girlfriend
Mesa woman runs over her husband because he didn't vote
Naked Glendale woman goes berserk after boyfriend refuses to have sex with her
Paradise Valley stalker sent 65,000 texts to man, said she wanted to bathe in his blood
---
Death of a Jewish American Princess
In 1982 Phoenix restaurateur Steven Steinberg killed his wife by stabbing her 26 times but was acquitted. His legal defense portrayed the victim as an overpowering "Jewish American Princess," whose excesses provoked her violent end according to Shirley Frondoff in her book Death of a Jewish American Princess.
Of course the reverse side of the coin, the "battered woman syndrome" has now become a standard ploy in the defense of women who kill their male partners. But we have seen no other example where a battered man was acquitted because of his wife's battering.
---
University of Arizona employee reports being stalked by ex-girlfriend
October31,1994 — The victim told University of Arizona police Thursday that his ex-girlfriend has been harassing his current girlfriend and believes the suspect is following them around. The victim told UAPD the suspect has repeatedly blocked in his car with her truck on campus.
The victim said he is concerned because the suspect took a hunting rifle from her ex-husband when they divorced last year and threatened to kill her ex-husband. The victim said he plans to have a restraining order put on the suspect.
---
Thirteen years of luxury but now she faces justice for having her husband killed near Tucson
Gary Triano died Nov. 1, 1996, when his borrowed Lincoln Town Car exploded as he was leaving a country club north of Tucson.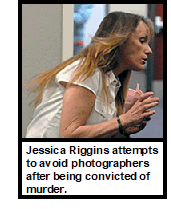 Someone within "line of sight" of Triano remotely detonated a pipe bomb filled with one pound of gunpowder, Pima County Sheriff Clarence Dupnik told reporters.
Triano was a real estate broker and developer who made millions investing in Indian bingo halls and slot-machine parlors in Arizona and California before Congress authorized tribes to open full-blown casinos. He hosted Donald Trump to a University of Arizona football game, rode in luxury cars, gave money to charity and briefly ran for the City Council. Once he sued Pan American World Airways because his $4,410 airline seat didn't satisfy him as he jetted overseas.
After the real estate market declined and he lost control of his gaming interests, Triano went broke. In 1994 bankruptcy filings, he listed assets of $1.3 million and debts of nearly $26.8 million.
Gary Triano and Pamela Phillips, who had two children together, were married for seven years and divorced in 1993. After her husband was brutally murdered Ms. Phillips moved to Aspen, Colorado, where she was socially prominent.
In 2008 Ronald Young, age 66, was indicted for the murder-for-hire of Gary Triano. On October 17, 2008, Young was arrested in Yorba Linda, California, where he was living with his parents and working as a sandwich delivery man according to the Tucson Citizen.
Young is charged with first-degree murder and conspiracy to commit first-degree murder. The indictment also included Gary Triano's ex-wife, socialite Pamela Phillips, age 51 and now of Aspen, Colorado. Pima County law enforcement officials said that like Young, Ms. Phillips will face murder charges on accusations that she paid Young $400,000 to kill Gary Triano to get a $2 million life insurance policy.
Investigators believe Young built, placed, and then set off the bomb by remote control. The 3-inch-wide by 17-inch-long pipe bomb had been left in a blue, canvas bag on the front seat of the car Triano had borrowed.
The car doors had been unlocked and it was Gary Triano's birthday, explaining why the victim may not have been suspicious of the bag on the seat.
"Pipe bombs are probably the most simple to construct. With 10 minutes and the Internet, you can figure it out," said George Gillett, an agent for the Bureau of Alcohol, Tobacco, Firearms and Explosives in Phoenix.
Detectives found evidence among both Young's and Ms. Phillips' possessions, including taped phone conversations between the two, that investigators believe show Ms. Phillips was paying Young in installments over a number of years for the murder of her ex-husband.
Pamela Phillips owned a life insurance policy on her former husband worth $2 million, and Young's cut for his role in the killing was, investigators believe, to be $400,000. The first installment she paid to Ronald Young came after the insurance policy paid out in January 1997 and the last payment came in 2004, with Young having received most of, if not all, of the $400,000. Apparently Pamela was receiving $21,666 a month from proceeds of the insurance policy.
Pamela Phillips, Aspen, Colorado, socialite and international fugitive, captured in Austria
News reports from December 4, 2009, said that Austrian police arrested Pamela Phillips on an international warrant. The brief police statement said she was detained after midnight Thursday in a hotel in Vienna's upscale 19 th district, a leafy area of luxury apartments and stately villas. She was reported to have been with an unidentified male companion at the time of her arrest. Extradition proceedings are said to have begun.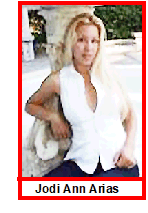 The Austrian mass circulation daily Kurier, quoting an unidentified policeman involved in the operation, said: "The woman did not want to say anything about her identity at first but the case was clear after we found her passport."
Apparently Austrian police initially got involved after her driver filed a complaint because of back wages he was owed by Ms. Phillips.
Sheriff Clarence Dupnik of Pima County, Arizona, said authorities believe that after learning of Ronald Young's arrest, Pamela Phillips first flew to London and then caught a September 26, 2008, flight to Milan, Italy. Apparently she then flew on to Switzerland, where her trail was lost.
In April 2014 a Pima County jury found Pamela Phillips guilty of first-degree murder for the pipe bomb killing her ex-husband Gary Triano outside a Tucson-area country club in 1996. The once prominent Aspen Colorado socialite was sentenced to life in prison without parole on May 2, 2014. She was also sentenced to 25 years to life for conspiracy to commit murder. Because it had been necessary to extradite Ms. Phillips from Austria to face trial the death penalty was not an option due to treaty restrictions with that country.
Found guilty and sentenced to life in prison
Abstracted from story by CBS News
May 23, 2014 — One-time socialite Pamela Phillips proclaimed her innocence on in a Tucson courtroom as she was sentenced to spend "natural life" in prison without the possibility of parole for the 1996 murder of her husband, Gary Triano. "I am innocent," Phillips repeated three times in a row, first facing the judge and then turning to address the packed courtroom gallery.
Pima County Judge Richard Fields was unfazed, expressing "great gratitude" to the jury which found Phillips guilty and contending that he had no "residual doubt" about the verdict before imposing the natural life sentence.
Tucson developer Gary Triano was murdered after walking off the golf course when a bomb exploded inside his Lincoln Town Car on November 1, 1996. In 2010 Ronald Young was tried and convicted as the hit man who acted in a conspiracy with Phillips.
In both trials, prosecutors alleged the motive for Triano's murder was a $2 million insurance policy.
This year in Pamela Phillips' seven-week long trial her defense team argued that Phillips and Young were innocent of the crime.
The defense claimed to have unearthed a criminal conspiracy of shadowy organized crime figures who had executed Triano over debts owed. They cited information from FBI reports from 1996 and 1997, including one that alleged Triano may have had mob connections.
However, those arguments failed to impress the jury which returned a guilty verdict in less than three days of deliberations after listening to seven weeks of testimony.
Prosecutor Rick Unklesbay urged the judge to give Ms. Phillips the maximum sentence explaining that he had wrestled with deciding which of the two convicted killers committed a "worse" crime. Was it Young who murdered someone he hardly knew for money, or Pamela Phillips who committed the crime against her own children and family?
"On a gut level the one more responsible is the woman sitting here," he said, referring to Phillips.
---
Arizona father jailed because his wife stalked him to put him there
As we approached Christmas, 2000, and the new millennium, an Arizona man spent the holidays sitting in the Durango Jail in Phoenix, Arizona. He has been there since before Thanksgiving and will be there until January before he can get a hearing.
His current problems began when his ex-wife was granted an Order of Protection under false pretenses. She then found out where he shopped and got a job there. The minute he walked into the store to buy groceries, and she noticed him, the police were called to arrest him.
There is a joke going around that cell phones were invented for women with restraining orders against their ex's to report violations. You probably won't find that funny if you've been in this situation.
In Arizona they have a convenient law(?) called "Interference with Judicial Proceedings" as a catchall for violations of domestic abuse restraining orders that elevates the crime to include domestic violence. Though the charge carries a maximum penalty of 6 months in jail and a $2,500 fine, the Arizona Supreme Court, in all its Imperial Glory, has ruled that a man cannot demand a jury trial under this charge.
The stated reason the Arizona high courts are limiting jury trials for such petty(?) offenses is in the interest of judicial efficiency and expediency. One wonders if the framers of our Constitution were concerned about "efficiency and expediency" when they wrote that document and the Bill of Rights? Perhaps good King George had pulled a few of these same stunts on the American colonists and they wanted to put a stop to such practices?
As with Colorado, a trial to a judge by a man is just a long, slow way of pleading guilty. As a result, he was placed on probation for three years, fined, served some time in jail, and required to take the standard 36 domestic violence counselling sessions that are going to teach him how to manage his anger after he admits that he is a "batterer."
Not content with these punitive actions, during his probation his ex-wife then stalked him and threw herself on his car at church. As a result he has now been charged with violation of probation, vehicular assault, and child endangerment, because his son was in the car when he drove off to get away from his lunatic ex-wife. Though her behavior was clearly outrageous, and he was trying to escape, of course it is he who has been charged and given the holidays in jail.
Though women who abuse men tend to abuse their male children as well, while he sits in jail his son has been given back to the mother. We can only hope the boy had a calm Christmas. It couldn't have been a happy one, with his Dad in jail. Lets hope the little boy behaved, and was quiet, so Mom didn't get mad.
---
Marine in Kuwait indicted in grenade attack on lover's husband
Reproduced under the Fair Use exception of 17 USC § 107 for noncommercial, nonprofit, and educational use.
June 5, 2003, Phoenix (AP) - A federal indictment alleges a grenade attack that injured a Marine in Kuwait was carried out by a fellow Marine plotting with the man's wife and trying to disguise the crime as a terrorist act.
Chief Warrant Officer Larry A. Framness, 36, and Wendy Glass, 33, both of Yuma, are charged with murder conspiracy in the May 14 attack on Chief Warrant Officer James H. Glass.
Wendy Glass, who allegedly had an affair with Framness, was arrested Thursday in Yuma, and is scheduled to be arraigned Tuesday in federal court in Phoenix.
Framness, an 18-year veteran, is being held at the Marine Corps station in Miramar, Calif., where his squadron is headquartered, said Gunnery Sgt. Matt Olivolo. Framness is to face military charges before appearing in federal court.
Framness detonated a grenade after luring James Glass, 37, into a guard shack, according to the indictment handed up Wednesday.]
Glass, a 20-year Marine veteran, suffered shrapnel wounds to his neck, back and legs. He has recovered and is back in Yuma with his unit, Marine Wing Support Squadron 371.
The Glasses and the Framnesses were neighbors who socialized together before the Framnesses divorced, the indictment said. The document alleges Framness and Wendy Glass began an affair in 2001 and wanted to collect life insurance benefits from James Glass' death.
The indictment alleges that Framness and Wendy Glass plotted to make James Glass appear as if he had driven his car off a cliff while inebriated during a weekend cabin trip in California last year. The plan wasn't carried out because James Glass wasn't "sufficiently intoxicated," records say.
Framness and James Glass were deployed to Kuwait in early 2003 and stationed at Camp Snake Pit at the Ali Al Salem Air Base. E-mail messages and phone conversations between the defendants indicated another murder plot, the indictment said.
In a phone conversation around April, Wendy Glass allegedly told Framness that she didn't want to know details of the killing but didn't want her husband to suffer.
---
Globe man ruined by violent illegal immigrant
2002 — I am 64 years old and disabled. My wife is Mexican with an expired visa, forged work permit, and drivers license. I divorced her after I recorded her on the telephone with a lover. She found out and attacked me and my friend trying to get the recording from me. I was put in the hospital with heart problems. Both my friend and I filed assault charges against her but the court and DA refused to prosecute. Then the family-court judge stated that we both committed domestic violence.
We have a son who was five at the time and they kept us apart until 2005 when I have finally been able to see him with her supervising. What hurts more than anything is whenever I see him or talk to him over the phone he will say things like "I want to be with you dad," or "Please come and get me dad."
Victim's advocates made up false accusations against me and I have spent thousands of dollars since 2002 clearing myself of the accusations.
But because of these allegations she was put in a shelter for abused women that is run by a Mexican woman and they have created a hell for me. Horizon Health services with VAWA money supported her for five months in the shelter, they also paid for legal counsel to apply for a battered woman's visa for her. Despite the expired visa and no green card they got her a job.
---
Arizona attorney experiences domestic violence laws first hand
Used with permission, name omitted at attorneys request
October, 2003, Tucson — My wife. age 45, is, I believe, a borderline personality and suffers from depression. I have taken quite a bit of verbal abuse and on occasion physical as well. I stand 6'4", but was trained never to raise hand to a woman, so it's safe for her. I never dreamed of calling 911.
Last October I was lying on the bed reading a book when she exploded. She threw a drink at me, then poured another on me. She turned and reached for the bookcase. I knew from past experience that books hurt when hurled. I pushed at her with the glass she had thrown. She ran from the room saying she had me now, it was DV and she was calling 911.
She called, then thought better of it and hung up. Of course they had the number on caller ID and sent a deputy out. She later told me she thought the deputy would just talk to us and leave. If that sounds incredibly stupid — well, I'm convinced it was true, since she told the deputy the truth, that she began the fight.
Needless to say, we were both arrested. Luckily, my sister answered the phone when the deputy called her; otherwise they'd have had to take the kids away and put them in a shelter. The deputy who took me to jail was a helluva nice guy. Made sure the cuffs were comfortable, that sort of thing, and we joked all the way to the jail (my sense of humor stayed with me). He was doing his job, and the law left him with no choice.
The night in jail was the usual hell. Two guys in my cell already in the bunks, so I slept on the floor, tossing and turning on an inch-thick mat, bones aching. Breakfast was slop and lunch two pieces of bread with a piece of lunch meat and one of cheese between them. Biggest pain was being trapped in a tiny area — maybe 4x4 feet available for standing room, shared with two others — and nothing to do except wonder about the family. I got out for half an hour, got to a phone, made a collect call — the only way a call can be made — at about $1 a minute. On third try my daughter got it and, despite being only ten, figured out how to push the button to accept charges. I almost wept to hear her voice.
I got OR'd at the hearing at 4 PM the next day, and then it took four hours for processing. I got out almost 24 hours after the arrest. 20 miles from home, in a rough area, at night, without a penny. The jail converts your cash into a check. Can't use that in a pay phone. Luckily another inmate told me they'll give you a free bus pass, so I rode the bus back, bought dinner, and used the change to call my sister.
I heard some horror stories from my fellow inmates that far beat mine. One had been told by officers that they had to make an arrest, should it be his wife or him? He said the kids need her more than they need me, take me. Another had surgical staples in his head. He had been cussing out his criminal stepsons, who have become drug dealers, and they attacked him with a golf club, splitting his scalp open. The wife called 911, the stepsons fled. Police got a felony warrant for them — and arrested him on the spot! I asked — but he hadn't touched them? He said yes, the charge was disorderly conduct DV for yelling at them. I'd never heard of disorderly conduct domestic "violence" but after my release I looked it up. Yes, disorderly conduct or disturbing the peace is domestic "violence" — so is exhibiting an offensive gesture!
My wife heard one of her own while in jail. A young hispanic lady said that her stepfather had grown violent and was going to attack her sister. She fought with him, police were called, and bought his story that she'd attacked him. She was jailed — but because she had some past misdemeanor arrest they imposed a $120 bail. She didn't have it with her, the stepfather probably wouldn't post it, and so she likely sat in jail for a month until the pretrial hearing.
I had excellent proof of self-defense. To protect myself, I had taped a prior confrontation where she seized books from that very cabinet and pounded me with them. The tape was pretty graphic with her screaming and me crying out in pain, ending with me calling her a lunatic and she snarling " Yes, I am a lunatic." I had other proof as well. But the prosecutor refused to consider any of it. They mass-produce these cases, only think about them the day before trial, if then, and won't return calls or reply to letters.
Anyway, it ended halfway well. Got an attorney, did some research (I'm a lawyer myself) and worked out a plan. The prosecutors mass-produce, and don't bother to subpoena witnesses as it saves $25 or so — I'm told they have now started doing subpoenas on DV victim-witnesses. They mail a subpoena first class, with bold type saying that if you do not appear a warrant will be issued for your arrest, and enclosing a postcard. Under the laws here, service of the subpoena by first class mail is only valid if you sign and return the card. That of course is never mentioned, so most folks read the language about warrants being issued and figure they must show up.
We agreed. Neither of us returned the card. My attorney and I attended my trial. When it was obvious she wasn't there and that the card had never been returned, my charges were dismissed. I then skedaddled. Her trial, same thing happened. Except that the prosecutor got outraged, demanded that I be held in contempt, why I'd been in that very courthouse half an hour before! Her attorney pointed out the statute allows service of a subpoena in three ways — first class with postcard returned, registered with receipt signed, or personal service by an officer. Did the prosecutor have any proof that any one had been done? Nope. The two deputies were by then grinning at the prosecutor — they thought it a marvelous practical joke — and he angrily gestured them from the room. Then the judge dismissed her charges.
---
Wife admits murder-for-hire plot in husband's death in Mesa
September 21, 2005 — Three weeks after an east Mesa man was found bludgeoned to death in his bedroom, his wife admitted to hiring someone to carry out the killing, investigators said Wednesday.
Joann Marie Mitchell, 62, was booked into Maricopa County's Estrella Jail in Phoenix without opportunity to post bail in connection to the August 30 slaying of Clair James Mitchell, 57.
When questioned Tuesday about her husband's death, she admitted to investigators that she "hired somebody to take care of it," citing financial gain as her motive, said Maricopa County sheriff's deputy Doug Matteson.
Authorities were still searching for the killer, who may or may not be the same person she contracted with for the murder.
The night of the killing, she told deputies she was at work and received an anonymous phone call saying her husband was dead at their home on North 94 th Street in an unincorporated east Mesa area.
Officials said Clair Mitchell died of blunt force trauma to the head after being bludgeoned with an unknown object.
---
Fallon, Nevada, woman charged in Yuma murder of her husband 21-years ago
June 2, 2006 (AP) — A Fallon, Nevada, woman has been arrested and charged with killing her husband 21 years ago in Yuma, Ariz.
Delma Troy, 53, was taken into custody at Wal-Mart Wednesday afternoon on a first degree murder warrant issued the day before in Yuma. She is charged with murder in the first degree and conspiracy to commit murder linked to the 1985 death of James Ferrera, 65, who was found shot to death in his home after Troy asked a neighbor to check on him.
Assistant Fallon Police Chief Ray Dolan said Thursday it appeared that Troy has lived in Fallon since at least 1987 based on records of contact with her over the years.
He said he was contacted by an Arizona detective who said Yuma police developed information that Troy was living in Fallon and wanted for the decades-old murder. Dolan said Troy had lived at her current home since at least 2004 when she called to report a fire in the residence.
In Fallon, Dolan said police had little contact with Troy over the years, although neighbors had called officers to complain about noise coming from Troy's house.
Two men also are in custody in the Yuma case.
Clint Norred, public information officer for the Yuma Police Department, said Donald White, 41, of Brighton, Colo., was arrested in Lawton, Okla. May 11. He was arraigned this week on two counts of first-degree murder and one count of conspiracy to commit first-degree murder and is being held in lieu of $3.5 million bail in Arizona
Rick Kosterow, 47, of Richfield, Wash., is being held in Clark County, Washington, pending extradition. He was arrested May 24 on the same homicide charges, Norred said.
"The scoop is that on Sept. 30, 1985, James Ferrera was found shot to death in his house. In November of 2005, we received new information indicating Delma Lee Troy, who was the victim's wife at the time, conspired with Mr. White and Mr. Kosterow to murder him," Norred said. "That's the gist of it right now."
Norred would not detail what new information led to the arrests, saying only that information was provided by a person last year.
---
Wife shoots husband in back in Flagstaff, then flees to Mexico
Abstracted from stories in AZfamily.com
August 8, 2007 — Flagstaff police are investigating the death of a Flagstaff man in a westside home as a homicide.
The dead man was identified as Rusty A. Riggins, 40, of Flagstaff, said Sgt. Tom Boughner of the Flagstaff Police Department. FBI and Mexican officials are also involved in the case.
According to federal court documents filed in Flagstaff just after the death, Riggins had been shot in the left side of his back with a .22-caliber weapon, and gunpowder residue indicated the fatal shot came from two to four feet away. There was no sign of a struggle.
Boughner said officers responded to the home on the 2000 block of South Highland Mesa Road just after 10 AM August 7 th , after a family member and a business partner, who were worried about Riggins, contacted police.
Rusty's wife, Jessica Riggins, 40, was wanted on homicide and auto theft charges. Police believe she had been planning her husband's death for some time and found that she bought a handgun at a local sporting goods store just days before his body was discovered. After she had changed her identification card to be in compliance with federal regulations, an FBI examiner approved the sale of the handgun to Jessica.
While the murder weapon was never found, the .22-caliber gun Jessica R. Riggins purchased is the same caliber as the one used to shoot and kill her husband, Rusty Riggins.
The couple had been scheduled to attend divorce proceedings the week police discovered Rusty's body and they were living together for a month prior to his death.
It was later determined that Jessica had taken a 2002 Toyota Camry belonging to Rusty's mother, driven to California, and visited yet another ex-husband, her son and her ex-husband's sister before crossing into Mexico. The car Jessica stole crossed the Mexican border August 7 th .
She was arrested on August 13 th while trying to reenter the United States in San Diego County, California. She faced a federal murder warrant and was extradited to Northern Arizona.
Jessica Riggins was indicted by a Coconino County grand jury in late August and accused of murder, auto theft, and credit card theft.
Mrs. Riggins' attorney is claiming she acted in self defense, the killing was an accident, and that she is the victim of domestic violence.
However, friends of Rusty Riggins who also know Jessica comment that she had a violent temper, and her relationships with men would run hot and cold — sometimes calling for reconciliation, sometimes calling for orders of protection from the men in her life. And, according to court documents, Rusty Riggins stated that she often accused him of infidelity and would assault him.
Clearly the relationship was a stormy one. Rusty Riggins was first convicted of domestic violence involving Jessica in 2003. For that offense he was put on probation for three years but was apparently released after one year. He was again convicted of domestic violence involving Jessica in 2006 and was on intensive probation at the time he was murdered.
Previous lover died in mysterious circumstances
Prior to Riggins' shooting, another of Jessica's partners died from a gunshot wound according to the Arizona Daily Sun.
Coconino County sheriff's detectives went to a Mountain Dell home on the night of November 7, 1997, on a report of a man shot.
Investigators found Jesse L. Phillips dead. A .22-caliber rifle was resting on the body. His fiancee Jessica, who had the last name of Masoner at the time, was hysterical and claimed she had been sleeping when the sound of a gunshot awakened her.
After conducting their investigation and conferring with the medical examiner, sheriff's detectives determined the death to be a suicide, and the case was closed.
No suicide note was found. Family and friends were at a loss why Jesse Phillips would want to kill himself, but they did admit to investigators that Phillips was an alcoholic and drank excessively.
Jesse's mother has told the Equal Justice Foundation that Jessica Masoner told her that the day after he died Jessica took his paycheck out of his pocket as he lay dying. She then forged his signature to cash it the next day. He had gotten a raise that day and he reportedly told Jessica he would be moving out as soon as he could and she could not have his paycheck anymore because he needed the money to move.
Five months after Jesse died Jessica Riggins (then Masoner) got a restraining order against Jesse's mother, who was trying to reclaim her son's belongings. In frustration, Jesse's mother wrote Jessica a scathing letter that was used in evidence against the mother. At the hearing the judge wouldn't even let Jesse's mother finish her statement when she tried to explain the circumstances.
In view of the murder of Jessica's current husband, Lt. Rex Gilliland of the sheriff's office said police investigators requested the case be pulled and re-examined. However, prosecutors were unable after 11 years to find sufficient evidence to reopen the Jesse Phillips case.
Jessica Riggins found guilty of first-degree murder
After more than two days of deliberations, on February 24, 2009, a Flagstaff jury found that Jessica Riggins, 41, murdered her husband in August 2007. She was found guilty of first-degree murder in the shooting death of Rusty Riggins. She was also found guilty of auto theft and two counts of credit card theft by a jury of seven women and five men in Coconino County Superior Court. The Coconino County Attorney's Office did not seek the death penalty in the case.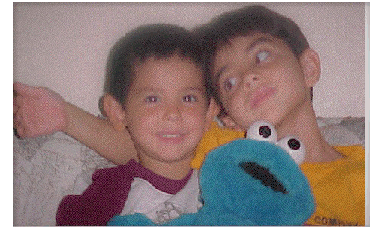 In the end, the jurors just couldn't believe her.
During the six-week trial, Jessica, 41, had taken the stand in her own defense, and it was that testimony that jurors said was unbelievable and contrived. Some jurors leaving the courthouse Wednesday, who spoke on condition of anonymity, said the central issue that determined their decision was credibility.
"On the stand, she destroyed herself," said one juror. "She got caught lying too often."
Another juror said Jessica's testimony presented pieces to a puzzle that just wouldn't fit together, and once those pieces that didn't fit were discarded, self-defense no longer applied.
The jury did not believe Jessica's account of the violence toward her by Rusty that she said took place the night of the shooting. And they had problems with why Jessica had the gun that she had purchased two days before she shot Rusty.
Jurors also believed that when Jessica testified, her diminutive voice and sometimes hysterical crying were contrived and not genuine.
Coconino County Attorney David Rozema said that although there had been extensive domestic violence between the two in the past, Rusty's death was a murder for money.
"Rusty Riggins had ended the relationship and had done many things to improve himself and his opportunities to get ahead in life," Rozema said. "The defendant wanted his money, and she traveled a long way and purchased a gun to make sure she would get it."
Continued Rozema, "The jury obviously concluded that the claim of self-defense had no merit, but rather that the defendant's greed took the life of Rusty Riggins."
During the trial, prosecutors contended that Jessica wanted to get Rusty's probation revoked so he would be jailed and she could get $30,000 she believed he had before they were divorced. She planned the entire scenario that led to her shooting her husband, they said. And if he were in jail during the divorce proceedings, she could request a judge give her that money through a power of attorney she had with Rusty.
The defense had countered that Jessica was a woman who was repeatedly physically abused by Rusty, and he had two felony domestic violence convictions against him involving Jessica. The night she shot her husband the defense claimed she was acting in self-defense, trying to keep from being hurt or killed.
A planned appeal will focus on evidentiary rules that are in place to ensure fair trials that, in this case, the defense claimed may have precluded information important for a jury to hear to render a fair decision. As an example, experts in domestic violence were limited in their testimony, which might have helped change perceptions, stereotypes and misconceptions — by the jurors and the legal system. In short, neo-Marxist radical feminist (redfem) ideology should trump evidence.
Jessica faces one of two scenarios: 25 years to life in prison, which means she must serve at least 25 years before she is eligible for release; or natural life in prison, which means she must spend the rest of her life behind bars.
---
Mesa salesman murdered by ex-girlfriend
Abstracted from Wikipedia. Additional details are provided there.
June 4, 2008 —Salesman Travis Alexander, 30, was murdered at his home in Mesa, Arizona. He sustained multiple stab wounds, a slit throat, and a gunshot to the head; the medical examiner ruled the death a homicide. Jodi Arias, then 27, his ex-girlfriend, was convicted of first-degree murder on May 8, 2013. At trial, Ms. Arias testified that she killed Alexander in self-defense.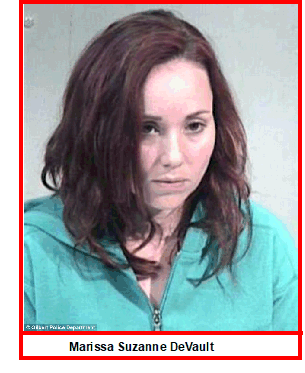 Travis Alexander was a salesman for the multi-level marketing company Prepaid Legal Services and also worked as a motivational speaker. Jodi Ann Arias and Alexander met in September 2006 at a Prepaid Legal Services conference in Las Vegas, Nevada.
Travis Alexander and Jodi Arias became a couple in February 2007.but broke up in June 2007. Jodi Arias then moved to Mesa, Arizona. But in April 2008, she moved to Yreka, California, and lived with her grandparents at the time of the murder.
Alexander's body was discovered in a shower at his home on June 9 th . Alexander had been stabbed repeatedly, his throat had been cut and he had been shot in the head. At trial medical examiner Kevin Horn testified that Alexander's jugular vein, common carotid artery, and windpipe had been slashed. Alexander had defensive wounds on his hands. Horn further testified that Alexander "may have" been dead at the time the gunshot was inflicted, and that the back wounds were shallow.
Discovery and investigation timeline
On May 28, 2008, a burglary occurred at the residence of Arias' grandparents, with whom she was living. Among the missing objects was a .25-caliber gun, which was never recovered. At the crime scene, a spent .25 caliber round was found near Alexander's body.[20]
On June 2, Jodi Arias rented a car in Redding, California, approximately 100 miles south of her home. Arias told the rental company staff that she would only be driving the car locally, but when she returned the car on June 7, it had been driven about 2,800 miles. The car was missing its floor mats and had red stains on its front and rear seats. The car was cleaned before police could examine it.
On June 5, Ms. Arias called Alexander several times and left several voicemail messages for him. She also accessed Alexander's voice mail system.
Alexander missed an important conference call on the evening of June 4. On June 9, having been unable to reach Alexander, a concerned group of his friends went to his home. His roommates initially said he was out of town. After finding a key to Alexander's master bedroom, his friends entered the room and found large pools of blood in the hallway to the master bathroom, where his body was discovered in the shower. In the 9-1-1 call made to authorities Alexander's friends mentioned an ex-girlfriend, Jodi Arias, whom Alexander had said was stalking him, accessing his Facebook account, and slashing tires.
Alexander was scheduled to leave on June 10, 2008, for a work-related trip to Cancun, Mexico. In early 2008, Alexander told his company that Jodi Arias would be joining him. In April, Alexander asked to change his companion to another female friend.
While searching Alexander's home, police found Alexander's recently purchased digital camera damaged in the washing machine. Police were able to recover deleted images showing Ms. Arias and Alexander in sexually suggestive poses, taken at approximately 1:40PM on June 4. The final photo of Alexander alive was taken at 5:29PM that day. Alexander was in the shower when the photo was taken. Photos taken moments later show an individual believed to be Alexander "profusely bleeding" on the floor of his bathroom. A bloody palm print was discovered along the wall in the bathroom hallway; it contained DNA from both Ms. Arias and Alexander.
Ms. Arias gave investigators several different accounts about her involvement in Alexander's death. She originally told police that she had not been in Mesa on the day of the murder and claimed that she last saw Alexander in April 2008. Arias later told police that two intruders had broken into Alexander's home, murdering him and attacking her. Two years after her arrest Ms. Arias told police that she killed Alexander in self-defense, claiming that she had been a victim of domestic violence, no doubt after she had been counseled to attempt the "battered woman" defense.
On July 9, 2008, Jodi Arias was indicted by a grand jury and charged with first-degree murder. She was arrested at her home in Yreka, California, on July 15 and extradited to Arizona on September 5. She entered a plea of not guilty on September 11, 2008.
Trial
Trial commenced on December 10, 2012, in Maricopa County Superior Court before Judge Sherry K. Stephens. During jury selection on December 20, Arias' defense attorneys argued that the prosecution was "systematically excluding" women and African-Americans; prosecutor Juan Martinez said that race and sex were irrelevant to his decisions to strike certain jurors. Judge Stephens ruled that the prosecution had shown no bias in the jury selection.
In opening arguments on January 2, 2013, prosecutor Juan Martinez sought the death penalty. Jodi Arias was represented by appointed counsel L. Kirk Nurmi and Jennifer Willmott, who argued that Alexander's death was a justifiable homicide committed in self-defense.
A man testified that Ms. Arias visited him in Utah on June 5, the day after the murder, and that she told him she had cut her hands on broken glass while working at a restaurant called Margaritaville. A detective testified no restaurant by that name had ever existed in the Yreka area. At the time, Ms. Arias was working at a restaurant called Casa Ramos. She later testified that after she cut her finger: "I had a bazillion margaritas to make."
The prosecution argued that since a .25 caliber round was found near Alexander's body, and a week before a gun of the same caliber went missing during a burglary of the Yreka home where Arias lived with her grandparents, she had staged the burglary and used the gun to kill Alexander.
Jodi Arias took the stand in her own defense on February 4, 2013, testifying for a total of 18 days. On the first day of her 18-day testimony, she told of being violently abused by her parents beginning when she was approximately seven years old, invoking the now-all-too-familiar "abuse excuse." Arias testified that she rented a car in Redding because a budget website gave her two options, one to the north and one to the south, and her brother lived in Redding.
On her second day on the stand, Jodi said that their sex life included oral sex and anal sex; she said the anal sex was painful for her the first time they experienced it together. She said that they eventually had vaginal sex, but less often. A phone sex tape was played, in which Alexander said he wanted to zip tie her to a tree while she was dressed as Little Red Riding Hood. She testified that Alexander secretly found young boys and girls sexually attractive and she tried to help him with these urges.
Ms. Arias gave examples in her testimony of acts that she said showed her relationship with Alexander becoming increasingly physically and emotionally abusive. Arias described one such fight where Alexander shook her saying "I'm fucking sick of you," then began "screaming at me," after which he "body slammed me on the floor at the foot of his bed" and taunted her, ordering her to "don't act like that hurts" before he called her a bitch and kicked her in the ribs. Afterward, Arias described how "he went to kick me again, and I put my hand out." Arias held up her left hand in the courtroom showing that her ring finger was crooked.[
According to Ms. Arias' testimony their dysfunctional relationship reached its climax when she killed Alexander in self-defense after he became enraged following a day of sex and a gun accident, forcing her to fight for her life. That was the third different account of how Alexander's death had occurred that Jodi Arias had offered police. Both prosecutors and observers felt this story severely damaged Arias' credibility as a witness, a sentiment later echoed by jurors upon the completion of the guilt phase.
At the end of the guilt phase the jury's foreman, William Zervakos, expressed an opinion common to both jury members and courtroom observers when he told ABC's Good Morning America that Ms. Arias' testimony didn't do her any good. "I think 18 days hurt her. I think she was not a good witness," he said.
How the "abuse excuse" and "battered woman syndrome" was invoked
Starting March 14, 2012, psychologist Richard Samuels testified for the defense for nearly 6 days. He said Jodi Arias was likely suffering from acute stress at the time of the killing, sending her body into a "fight or flight" mode to defend herself, and which caused her brain to stop retaining memory. In response to a juror question asking whether this scenario could occur even if this was a premeditated murder, as the prosecution contended, he responded: "Is it possible? Yes. Is it probable? No." Samuels also diagnosed Ms. Arias with posttraumatic stress disorder (PTSD). Prosecutor Juan Martinez attacked Samuel's credibility, accusing him of forming a relationship with Jodi and being biased. Samuels had previously testified he had compassion for Ms. Arias.
Beginning on March 26, Alyce LaViolette, a psychotherapist who specializes in domestic violence, testified that Arias was a victim of domestic abuse, and that most victims don't tell anyone about abuse because they feel ashamed and humiliated. LaViolette summarized emails from Alexander's close friends "They have basically advised Ms. Arias to move on from the relationship...that Mr. Alexander has been abusive to women." The jury posed nearly 160 questions to LaViolette, many of them focusing on Arias' credibility.
Clinical psychologist Janeen DeMarte testified for the prosecution that Ms. Arias did not suffer from PTSD or amnesia, and that she found no evidence Alexander had abused Jodi Arias. Instead, DeMarte said Arias suffered from borderline personality disorder (BPD), showed signs of immaturity and an "unstable sense of identity." People who suffer from BPD "have a terrified feeling of being abandoned by others," DeMarte told jurors.
The final defense witness was psychologist Dr. Robert Geffner, who said that DeMarte's borderline diagnosis was "not appropriate" and that all tests taken by Ms. Arias since her arrest pointed toward an anxiety disorder stemming from trauma. He also said the tests indicated that she answered questions honestly, without lying. Following Dr. Geffner's testimony the state recalled Dr. Horn who testified further on the gunshot wound, and called Dr. Jill Hayes, a forensic neuropsychologist, who disputed Geffner's testimony that the MMPI test was not geared toward diagnosing borderline personality disorder (BPD).
Closing arguments and a verdict of guilt
In closing arguments on May 4, Arias' defense argued that the premeditation theory didn't make sense.
"What happened in that moment in time? The relationship, the relationship of chaos, that ended in chaos as well. There is nothing about what happened on June 4th in that bathroom that looks planned...Couldn't it also be that after everything they went through in that relationship, that she simply snapped?...Ultimately, if Miss Arias is guilty of any crime at all, it is the crime of manslaughter and nothing more."
In rebuttal, prosecutor Martinez described the extent and variety of Alexander's wounds.
"There is no evidence that he ever laid a hand on her, ever. Nothing indicates that this is anything less than a slaughter. There was no way to appease this woman who just wouldn't leave him alone," he said.
Arias' 18-day testimony added to a very long defense portion of the guilt phase of the trial, which led to problems with retention of jury members. On April 3, a member of the jury was dismissed for "misconduct." The defense team asked for a mistrial, which the judge denied. On April 12, another juror was excused for health reasons. A third juror was dismissed on April 25 after being arrested for a DUI offense.
On May 8, 2013, after 15 hours of deliberation, Jodi Ann Arias was found guilty of first-degree murder. Out of twelve jurors, five jurors found her guilty of first-degree premeditated murder, and seven jurors found her guilty of both first-degree premeditated murder and felony murder.
Following the first-degree murder conviction, the prosecution was required to convince the jury that the murder was "cruel, heinous, or depraved" in order for them to determine that Ms. Arias was eligible for the death penalty. The aggravation phase of the trial started on May 15, 2013, and the only witness was the medical examiner who performed the autopsy. Ms. Arias' attorneys, who had repeatedly asked to step down from the case, gave only brief opening statements and closing arguments, in which they said the adrenaline rushing through Alexander's body may have prevented him from feeling much pain during his death. Prosecutor Martinez showed photos of the corpse and crime scene to the jury, then paused for two minutes of silence to illustrate how long he said it took for Alexander to die at Jodi Arias' hands. After less than three hours of consideration, the jury determined that Arias was eligible for the death penalty.
The penalty phase began on May 16, 2013, when prosecutors called Alexander's family members to offer victim impact statements, in an effort to convince the jury that Arias's crime merited a death sentence.
On May 21, 2013, Jodi Arias offered an allocution, during which she pled for a life sentence. Ms. Arias acknowledged that her plea for life was a reversal of remarks she made to a TV reporter shortly after her conviction, when she said she preferred the death penalty. "Each time I said that, I meant it, but I lacked perspective," the former waitress said. "Until very recently, I could not imagine standing before you and asking you to give me life." She said she changed her mind to avoid bringing more pain to members of her family, who were in the courtroom. At one point, she held up a white T-shirt with the word "survivor" written across it, telling the jurors that she would sell the clothing and donate all proceeds to victims of domestic abuse. She also said she would donate her hair to Locks of Love while in prison, and had already done so three times while in jail.
On Thursday, May 23, 2013, the sentencing phase of Arias's trial resulted in a hung jury, prompting the judge to declare a mistrial for that phase. CNN reported the vote was 8 to 4 in favor of death.[81] A retrial to determine Arias's sentence was scheduled to begin on July 18, 2013, with a new jury empaneled for that purpose.[82][83]
After the mistrial was declared and the jury discharged, the jury foreman stated that he believed Ms. Arias was mentally abused but that had not been enough to excuse her crime. He also said, "I think 18 days hurt her, I think she was not a good witness. We're charged with presuming innocence, right? But she was on the stand for so long, there were so many contradicting stories." He said the jury found the responsibility of weighing the death sentence overwhelming, but were horrified when their efforts ended in a mistrial. "By the end of it, we were mentally and emotionally exhausted," he said. "I think we were horrified when we found out that they had actually called a mistrial, and we felt like we had failed."
On May 30, Maricopa County Attorney Bill Montgomery discussed the next steps at a news conference. He said he was confident an impartial jury could be seated, but it was possible that lawyers and the victim's family could agree to scrap the trial in favor of a life sentence with no parole.
As of April 2015, defense costs had reached almost $3.5 million, paid by taxpayers.
Arias sentenced to life in prison with no possibility of parole
Abstracted from story by Meghan Keneally, ABC News
April 13, 2015 — Because two previous juries were unable to decide whether or not she should receive the death penalty, the final sentencing decision was up to Judge Sherry Stephens at today's hearing. Judge Stephens had to rule on whether Arias would serve her natural life in prison or have the possibility of parole after 25 years.
All but one holdout on the second jury wanted to give Ms. Arias the death penalty, jurors said. However, because a unanimous decision was not reached, Judge Stephens was tasked with determining her prison sentence, and the death penalty was taken off the table.
After hearing tearful statements from Alexander's sisters, the court also heard Arias' mother asking for leniency, and then Arias' final plea to receive the possibility of parole in 25 years.
Still claiming she was a "victim" Jodi Arias told the judge: "It's my firm belief that death would bring me untold peace and freedom. If I die today, I would be free and I would be at peace," Arias said as she appeared in a prison jumpsuit in Maricopa County Court. "For years, that's exactly what I wanted. But I have to fight for my life just like I did on June 4, 2008 because I realize how selfish it would be for me to escape accountability for this mess that I created."
Even after being convicted of first-degree murder she maintained that Travis Alexander was trying to attack her when she stabbed him multiple times and shot him.
"To this day I cannot believe I was capable of doing something that terrible," Arias said. "I'm truly disgusted and I'm repulsed with myself. I wish there was some way I could take it back."
Arias' testimony came after Alexander's relatives tearfully urged the judge to give the convicted killer the strongest possible sentence available.
Travis's sister, Tanisha Sorenson, also told the judge that she and her relatives have been harassed by Ms. Arias' feminist supporters throughout the trial, saying that they "send me pictures of my brother's dead body, his autopsy photos, his blackened face and slit throat, to my email and my Facebook page...I did not ever think we would be victimized."
In the end Judge Sherry Stephens sentenced Jodi Arias to serve the rest of her natural life in prison without possibility of parole.
---
Epitaph for a charter member of the Equal Justice Foundation by Charles E. Corry
September 9, 2008 — It was with great sorrow that I learned of the death of charter member Steven Bandusky on August 27, 2008, from liver and kidney failure. When we first heard from Steve on August 10, 2000, he was a successful engineer with Boeing in Mesa, Arizona.
He had built what his boys called the "big house" for his family, wife, her two daughters, and two boys of his and his wife. With about 5,000 square feet and a full basement, it truly was a big house. The boys loved to play in it. Unfortunately about a year after they moved in, things started to get a bit stressed with his wife Sylvia. Maybe it was the money, which was thin then, or maybe they grew a bit distant because of his schedule at work and trying to make ends meet.
At approximately 11:30 PM, on Monday, January 31, 2000, Steve was awoken by the sound of someone knocking on his bedroom door. It turned out to be two City of Mesa police officers informing him that he was being forced from his residence under an ex parte domestic relations restraining order.
All that he could think was that he had been woken up by the Gestapo in Germany. In utter disbelief he asked to see the court order. Yes, there it was in black and white, an order stating that he had committed an act of domestic violence against his spouse, his two stepdaughters, and two young sons pictured below.
---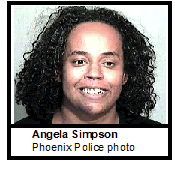 ---
After trying to convince the officers that this was total nonsense, he asked them if they saw any evidence of domestic violence against his family members. They said no, but reiterated that they had no choice in the matter but to follow the letter of the court order. One of the officers even mentioned that the action he was ordered to take against Steve was wrong, yet he still had to act on the direction of the court order. So after packing an overnight bag, Steve said goodbye to the house he had just built for his family. He then found himself driving around Mesa at midnight looking for a place to stay. Eventually he went to work instead.
It turned out that Steve's wife had gone to his mother and borrowed $100 that Monday and used the money to go to court and file the ex parte restraining order against him.
With the house being just a year-old, Steve was still doing landscaping. When hit with the restraining order there were dangerous open trenches. Being an engineer, Steve was concerned about the danger to pedestrians and others if the trenches were left open. Thinking the legal system was just, he obtained a modification of the restraining order to return to the house and fill in the trenches. The modification expired at 5 PM but Steve was still working away at 5:30 trying to finish up. His wife then called the police and had him arrested for violating the terms of the order.
As usual, Steve was convicted of domestic violence for violating the restraining order in the kangaroo county court after some dispute between the City of Mesa and Maricopa County as to who got to put the noose around his neck for trying to be a good citizen. He vainly attempted to get a jury trial for the criminal charge but was denied.
Incidentally, a November 20, 2000, letter to Arizona Senator John McCain about his situation went unanswered. And Steve's pro se appeal through the state courts was denied and certiorari was denied by the US Supreme Court.
Of course with the conviction for violating a restraining order he was denied custody of his two boys although he did have two weekends a month visitation.
Real domestic violence
Meanwhile his wife's new boyfriend had moved into the house with the stepdaughters and the two boys. Within a year she had a new baby by him to add to the "family." As often happens with women looking for a little "excitement" in their lives they take up with an abusive male. Apparently Sylvia still couldn't keep her knees together, or something else set off the resident boyfriend.
On April 27, 2002, Steve visited the marital residence to discuss the re-positioning of some trees in the front yard that she had planted directly over the septic system. When he arrived approximately 10-12 police vehicles/officers/detectives were parked in front of the house.
Steve quickly got out of his car to find out what was going on. He approached one of the detectives and was told there had been a shooting. After just about passing out from fear that his sons had been injured he was told they were safe with a neighbor down the street.
Apparently Sylvia, Steve's now ex-wife, was shot in the back of the head with a 12-gauge shotgun by her resident boyfriend while the children were in another room. Fortunately for Steve the police had the perpetrator in custody. So he was not considered a suspect, as would usually have been the case.
After finding out from the detective that the boys were safe and sound with some neighbors, Steve informed the police that he was going to go get them. They informed him that he couldn't due to the fact that he did not have sole custody and couldn't take them without a court order. They also informed him that this was a criminal investigation and that they wanted to question the boys, who were in the house at the time of the shooting.
At the time Steve still naively believed he had rights as a father and made the mistake of getting mad at the police, never a good thing to do, especially when they are conducting a murder investigation. The police then ran a check on Steve and found he had an outstanding warrant for his arrest. He hadn't attended the DV treatment courses after being convicted of violating a restraining order when he attempted to finish the landscaping project. So Steve got arrested and taken to jail once again.
After posting bond he went back to get the boys only to find the police had taken them into custody for questioning.
Post traumatic stress disorder (PTSD)
Steve was lucky in that, after an investigation, child "protective" services gave him custody of his two boys after his wife was murdered. My understanding is that the new baby went with its maternal grandparents. I don't know what happened with the stepdaughters. Perhaps they went back with their father but Steve did keep in touch with them.
As with everyone who goes through these injustices and traumatic events, Steve developed PTSD, severe in his case. The stress caused him to perform poorly at work and he went on medical leave until he used that all up. Eventually, though, he lost his job with Boeing and remained unemployed as he was emotionally unable to concentrate.
After cleaning his wife's brains and blood off the wall he managed to sell the "big house" and the boys certainly didn't want to go back there. That gave him money to live on but, like many, he self-medicated the PTSD with alcohol. More alcohol was required as time went on and eventually his kidneys and liver failed.
Restraining orders kill
Through all the many emails from Steve he was trying to fix the problem, fight the issues and injustices in the courts, and care for his boys. There was never any violence in his marriage, only some arguments about money, and probably some estrangement due to his working too hard to try and pay for a new home and support a wife and four kids. For this, which we should admire, his life and family were destroyed.
If Sylvia had not taken out the restraining order there is a very good chance she would be alive today. And we can be reasonably certain Steve would not have crawled into a bottle to compensate for the incomprehensible injustices done him and his children.
Before he died Steve did arrange with the older of the stepdaughters to care for his now orphaned sons. We can only hope the resilience of youth allows these now young men to go on to normal lives despite the tragedies their parents endured at the hands of a society and justice system gone mad.
May he finally rest in peace
While Steve lived I asked him many times to write his story so that others would know what was being done to him. After buying flowers for the grave of the boy's mother on March 15, 2004, he wrote me the following message:
"People have been after me for a few years now to write this story. I don't know why it has taken so long to complete. I have started many times, but I am still in utter disbelief as to what has happened. I always seemed unable to finish. Maybe it was the pain, maybe the horror or probably just the absolute incredulity of the way our government 'protects' us.
The flowers were for the mother of my two young sons that we recently placed on her grave on what would have been her 39 th birthday. This was the first time that I've taken them to view the gravesite of their mother. It was the first time that I thought that they were ready to be reminded of the horror of what had happened a few years ago in the 'big house,' as they fondly called it. I found it a bit ironic as I watched the tears form in their eyes, to notice that just a mile away on the horizon, stood the hospital that Johnny and Robbie were born in, some 6 and 8 years ago. They were just 3 and 5 when the nightmare began."
Go with God, Steve, for you the nightmare is finally over. I hope my few futile words provide some evidence of the horrors inflicted on you. Know that as long as I draw breath I'll continue fighting these injustices in your name.
---
Phoenix woman bludgeons husband to death for insurance money to repay loan from her boyfriend
Abstracted from various news sources
January 14, 2009 —A Phoenix woman bludgeoned her husband to death with a hammer in what prosecutors said was an attempt to obtain an insurance settlement to pay a nearly $300,000 loan from her boyfriend. Her boyfriend was given an immunity agreement on child pornography charges in exchange for his testimony.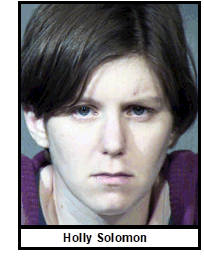 Prosecutor Michelle Arino said 36-year-old Marissa Suzanne DeVault needed quick money to get out of her deep financial hole. "The defendant likes money, and she likes easy money," Arino said during opening statements at trial.
Ms. DeVault fatally wounded Dale Harrell by bludgeoning him over the head with a hammer as he slept in their suburban Phoenix home. Harrell, 34, suffered multiple skull fractures and died at a hospice nearly a month after the attack of complications from his head injuries.
Abuse excuse
Suzanne DeVault claimed she killed her husband in self-defense and told investigators that he had physically and sexually abused her in the past. But prosecutors contend that the attack on Harrell was premeditated and say DeVault gave conflicting accounts of her husband's death. They also said the people DeVault alleged were witnesses to the abuse didn't back up her claims.
At first Ms. DeVault told investigators that her husband had attacked her while she was asleep and choked her until she was unconscious. She told police that when she came to, she saw another man who lived at their Gilbert home beating Harrell with a hammer.
Investigators say Suzanne later confessed, saying she attacked her sleeping husband in a rage after he had sexually assaulted her.
But authorities say bloodstain patterns showed Dale Harrell was alone in the bed at the time of the attack and that bloodstains on Ms. DeVault's clothes were consistent with a person swinging an object repeatedly over her head.
Adulteress
Police then discovered Ms. DeVault had been having an affair with another man, Dale Flores, for more than two years. In a search of Flores' computer, police say they found a journal that appeared to be written from his perspective and indicated that he had given Suzanne DeVault about $7,000, which she supposedly used to hire a hit man, according to court records. Prosecutors also said Ms. DeVault needed to repay an additional $294,000 loan from her boyfriend.
Authorities say child pornography also was found on Flores' computer. County prosecutors granted Flores immunity on that allegation in exchange for his testimony in the murder case. Without such an agreement, Flores was expected to invoke his right against self-incrimination.
Prosecutors say the immunity agreement doesn't prevent authorities from filing pornography charges against Flores. Instead, they say the agreement bars authorities from using any statement that Flores makes during the murder trial in a pornography case.
Trial
Marissa Suzanne DeVault went on trial February 6, 2014, for using a hammer to bludgeon her husband to death in order to collect his insurance to pay off a nearly $300,000 debt to her boyfriend.
Jurors were shown a video of her taken just hours after her husband was brutally attacked in bed with a hammer. The time and date stamp on this video are very important. It was taken the day of the hammer attack about 6 o'clock at night. That's 15-hours after Marissa Devault called 911. She seemed cheerful and even laughed when being questioned by detectives.
In the video Ms. Devault can be seen chuckling as she recounts the events of the night, raising her arm in a motion mimicking hammer blows. "I saw a hammer go into Darrell's head," she says with a nervous smile.
On April 8, 2014, a jury found her guilty of first-degree murder. In a later penalty-phase hearing the jury sentenced her to life in prison.
---
Foreign brides coached to make false DV claims to gain U.S. citizenship in Maricopa County
Abstracted from story on KPHO.com
April 29, 2009 — Some foreign brides attempt to exploit a loophole in immigration law by accusing their husbands of domestic violence, several men in Maricopa County say. Retired ICE agent John Sampson, who investigated such incidents as a federal officer, notes that of the 300,000+ immigrant visas issued on the basis of a marriage to a US citizen each year, nearly 30% of them are fraudulent.
These primarily Russian and Ukrainian brides tend to be young — sometimes 20 years their husband's junior — and they were very eager to marry, the men said. [While this story deals with marriage fraud involving women from the Former Soviet Union, the Equal Justice Foundation has heard numerous additional stories of women from other countries doing the same thing.]
Reed Simon met his ex-wife Anna while vacationing in Russia in 2001; after a short courtship, he brought her to Scottsdale and they married. Soon afterward, they had a son.
The wedded bliss ended, however, when police showed up at Simon's house, saying Anna accused him of locking her in their home, sexually abusing her and threatening to kill her.
It took Simon 18 months and thousands of dollars in legal fees before the charges were dismissed. "I have since met at least a half-dozen other men who had the same thing that happened to me happen to them," he said.
A man who requested anonymity said a similar incident happened to him. He met his Ukrainian wife, Valentina, on an Internet dating site, brought her to Arizona and married her within three months.
Less than a year later, the police showed up at his door.
"I woke up one morning to a phone call from a police officer," he said. "(I) went outside and there were five or six guns drawn on me...They had me get down on my knees, put my hands behind my back, and they put me in a police car."
Valentina apparently told police he tried to kill her with a metal pipe.
In events similar to Simon's case, the charges were dismissed after an 18-month court battle.
Investigators at KPHO talked to one other Scottsdale man who refused to appear on camera.
According to court documents, two days after his Russian bride received her green card she accused him of abuse; a judge later ruled she committed marriage fraud and ordered her to return thousands of dollars worth of possessions.
"It is clear to me that the immigration law is being manipulated," immigration attorney Nicomedes Suriel said after hearing the stories.
An expert in immigration cases, he said some women have found a loophole in the immigration law. The Violence Against Women Act was established to help foreign women who are victims of domestic violence gain U.S. citizenship. But many foreigners now use this to their advantage by falsely claiming abuse.
"In my experience, there is usually someone...that sort of says, 'Here's what you have to do, here's what you have to say, here's what you do when you call the police," Suriel said. "Unfortunately, that's why I call it gaming the system."
Olga Chaikheeva, who runs the Shield Foundation, is a prominent member of the Russian-American community, according to her Web site, but Simon and the other man said she told their brides to accuse them of abuse.
According to Simon, Chaikheeva told his wife that if she wanted to see her baby again, Anna would have to accuse Simon of domestic abuse.
5 Investigates spoke to Anna — who is now in Russia — and she backed up her husband's claim that Chaikheeva tried to control her. She also confirmed what she had written about Chaikheeva in a letter to the prosecutor in her husband's case:
"(Chaikheeva) went to great lengths to rehearse me on what to say and how to pretend tears in front of the judge and to convince me that I could benefit greatly by doing this...As I have found out since, she follows the same procedure with all of her 'clients.' Almost all are too afraid to testify against her."
The man who requested anonymity believes Chaikheeva told his wife to call police.
"The same day I was arrested, Valentina and Olga, they took my passport, my jewelry, the computer," he said. "They drained my accounts."
"I don't think much of her," he added. "I think she's a liar. I know she's a liar."
Chaikheeva declined to comment on the story over the phone; however, she sent an e-mail saying, "SHIELD Foundation staff and volunteers are always mindful in regards to their personal safety, which may be jeopardized by a breech of confidentiality of information."
Further attempts to talk to her at the Shield office, her home and her business partner's home were met with silence.
---
Phoenix woman tortures disabled man for three days then confesses to his horrific murder in exchange for a candy bar
August 5, 2009 —Police said that Angela Simpson lured a disabled man into her apartment by promising him sex, then tortured him for three days before killing him and then dismembering and burning his body.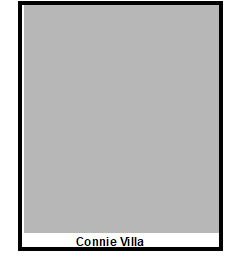 Authorities said the 33-year-old woman thought Terry Neely was a snitch working with law enforcement.
According to reports, in exchanged for a candy bar, Ms. Simpson described to investigators how she brutally murdered the forty-six year old man by beating him with a tire iron and hammer, and then pulling out his teeth before strangling him with a television cable.
An autopsy results revealed Neely sustained multiple blunt-force head injuries and a 3-inch nail had been driven or hammered into his brain. He was also stabbed approximately 50 times and his throat was sliced.
Firefighters found Neely's body, which was later identified by fingerprints, burning in a trash bin behind Covenant Grace Christian Fellowship Church on August 5. His wheelchair was discovered a few days later a short distance away.
The disabled man had lived in an assisted-living facility where he was last seen three days before his charred body was found. Detectives believe Simpson murdered the man because she thought he was a police snitch.
After her arrest Ms. Simpson described to police how she held Neely for nearly three days, beating him and then dismembering his body. She said she felt no guilt.
"No, I don't feel guilty. I'm a little upset I won't be able to kill more snitches," Simpson said in the jailhouse interview. "I have no remorse about killing him."
Simpson also said this was not the first time she has killed someone, a claim Phoenix Police detectives are still investigating.
"It's going to take a long time because we don't know if she's telling us the truth or not," said Luis Samudio, a Phoenix Police spokesman. "They have to evaluate what she says, review some cases and put her at the scene regardless if it's here or wherever she lived at the time."
---
Arizona Senator makes an ass of himself after mutual combat with girlfriend
© 2011 E. J. Montoni, The Arizona Republic
Girlfriend is classier than our lawmaker after fight
Aubry Ballard is a small woman, not much over 100 pounds. She sat across from me Monday afternoon at a Phoenix coffee shop where, hesitantly, she showed me the bruises on both sides of her chest, near her collarbones. And the bruises on her arms. And the scrapes on both knees.
"It has been a tough thing to go through," she said. "But to see the things about me in the media; people saying I'm crazy. That's not me. I not a public person, so I don't have experience in this. But that's not me."
On Friday night, 34-year-old Ballard and her now former boyfriend, 43-year-old state Sen. Scott Bundgaard, were at a "Dancing with the Stars" charitable event. On the way home, the car they were in was spotted on the side of the road, and police responded to calls of a man pulling a woman from the vehicle.
According to officers, because Bundgaard had a black eye and cut lip and because of Ms. Ballard's injuries, the two of them were to be arrested on suspicion of domestic violence.
Instead, Bundgaard used the get-out-of-jail-free card that lawmakers have while they're in session.
He asserted his "legislative immunity," allowing police to haul off his girlfriend while he went home. He then issued a statement throwing Ballard under the bus. It reads in part:
"Upon leaving the event I was accused of inappropriately touching my dancing partner, in front of my parents and family, mind you, and she proceeded to throw my clothes and other things out of my car on a freeway as I took her home. I stopped on the freeway to retrieve these items. As I was doing so my girlfriend yelled that she was going to take my car and moved into the driver's seat. I immediately returned to the car and asked her to get out. She refused. I had no choice but to pull her from the driver's seat which resulted in marks on her knees. I had also had no choice but to stop her from punching me and risking highway safety, all of which resulted in a black eye for me and a busted lip (photos available upon request). The authorities arrived as I tried to retrieve my belongings from the highway. I have never inappropriately touched a woman and never would. Period. I was not intoxicated. There was no 'domestic violence.'"
Ms. Ballard would be in jail for about 17 hours before getting out and hearing all of this. She called her friend Jenn Leibowitz, whom she has known since high school in Washington state. Leibowitz is the wife of public-relations consultant and former Republic columnist David Leibowitz.
"They have been such good friends to me," Ballard said. "I read somewhere that I had hired them. That's not true. They're just being friends. Helping me."
Also at the coffee shop was Ian Rakow, Ballard's boss at a Phoenix marketing firm, where Aubry Ballard is the director of operations and sales.
"It's important for people to know that this is a wonderful person," Rakow said of Ms. Ballard. "That's why we find what happened to her so shocking. Knowing Aubry and working with her every day. She is just a really nice, really classy woman." [Women often have a different persona at work than when with a lover.]
It can be difficult to judge "classy" in a he-said-she-said situation. But it gets a lot easier when "he" goes out of his way to trash her and when "she" gets the chance to return the favor but does not.
Ballard will only say that the argument in the car was not about jealousy.
"There were relationship problems," she said. She won't say anything negative about Bundgaard, who made a teary speech on the Senate floor Monday, asking everyone to go easy on Ms. Ballard. (Something he might have thought about before demeaning her in public.) [And politicians always have multiple personas.]
"This has been difficult on my family," said Ballard, who has two brothers and a sister. "It's been hard on my dad, who is very protective. But it's also a great lesson to me."
She told me that she wanted to thank the police, who she said were very nice, especially during the difficult moment when officers had to tell her that Bundgaard had asserted his immunity while she would be going to jail.
"I know there is sunshine around the corner," Aubry Ballard said. "I just want people to know that I am not a violent or crazy person. I can choose to allow this to damage me, or I can grow from it." [But one does think milady protests her innocence too loudly.]
Reach Montini at 602-444-8978 or ed.montini@arizonarepublic.com.
---
Mesa woman runs over her husband because he didn't vote
© 2012 by Catherine Holland, Arizona Family
November 12, 2012 —A Mesa man is in critical condition after his wife ran him down in a parking lot because he did not vote.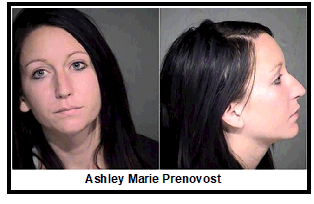 According to police, it happened shortly before 10 AM Saturday in a parking lot on Gilbert Road south of Vaughn Avenue, which is between Guadalupe and Elliot roads.
Sgt. Jesse Sanger of the Gilbert Police Department said it started with an argument between Holly Solomon, 28, and her husband, Daniel, 36. The reason given for the argument was Daniel's failure to vote in the November 6, 2012, presidential election.
"According to Daniel, Holly believed her family was going to face hardship as a result of President Obama's re-election," Sanger said in an e-mail to media outlets Monday morning.
Witnesses told investigators they heard quite a bit of yelling before seeing Holly get into a Jeep SUV and start chasing her 36-year-old husband through the parking lot.
"Daniel took refuge behind a light pole," Sanger said. "Witnesses reported that Holly drove around the pole numerous times while continuing to yell at him.'
Daniel then made a run for Gilbert Road with Holly right behind him.
"Holly eventually struck Daniel with the vehicle and he was pinned beneath the underside of the vehicle and a curb," Sanger said.
Daniel was taken to Scottsdale Healthcare Osborn Medical Center. At last check, he was in critical condition.
Holly Solomon has been booked on charges of domestic violence and aggravated assault. Those charges could change if Daniel does not survive.
Sanger said there's no evidence that impairment — either by alcohol or drugs — was a factor in Saturday morning's incident.
---
Naked Glendale woman goes berserk after boyfriend refuses to have sex with her
Abstracted from various news stories
February 11, 2014 —On one hand you have to admire Ashley Marie Prenovost. This 24-year-old Glendale woman got naked and anxiously waited for her boyfriend to get home from work so she could get some action. But her plan backfired when he said he was too tired to perform. That's when she unleashed a hellacious tirade that landed her in jail.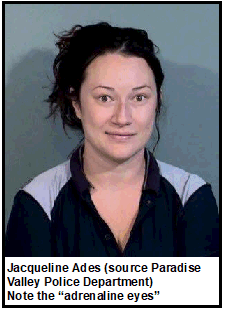 Unfortunately, she made two mistakes. First of all, she got intoxicated, which made her rampage overly violent. Secondly, she injured her 4-month-old child during her tantrum — and that's totally despicable.
Police said Ms. Prenovost punched two holes in a bedroom wall. She then punched a picture hanging on the wall in a hallway, breaking the glass in the frame and cutting both her hands.
Holding their 4-month-old daughter she then ran naked around the home yelling and screaming. During this tirade she bled all over the floor in the master bedroom, the hallway, the kitchen, the common area by the front door, and hit the baby's head on a dresser.
Glendale police called to the home say they found Ms. Prenovost naked and intoxicated with both her hands bloodied from punching walls and the glass in a picture frame.
Ms. Prenovost was arrested on charges of child and adult abuse, aggressive assault on a minor, endangerment, assault with intent to injure, criminal damage and disorderly conduct.
She was released on her own recognizance after her initial court appearance.
---
Paradise Valley stalker sent 65,000 texts to man, said she wanted to bathe in his blood
Abstracted from stories in AZfamily.com
May 9, 2018 — What started as a potential relationship on a dating site ended in a stalking nightmare for one Paradise Valley (PV) man.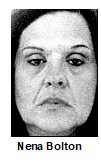 Police say 31-year-old Jacqueline Claire Ades of Phoenix met the victim online and went on one date with him before she began sending him thousands of texts, breaking into his home, and showing up at his workplace claiming to be his wife. "I felt like I met my soul mate and I thought we would just do what everybody else did and we would get married and everything would be fine," Ms. Ades said.
But things quickly went awry.
After that date police say Ms. Ades began texting the man constantly, sending him more than 65,000 text messages. The victim told police sometimes she would send up to 500 texts a day and some of those messages were threatening.
According to the police report, the messages included:
• ""Don't ever try to leave me... I'll kill you... I don't wanna be a murderer!"
• "I hope you die...you rotten filthy Jew."
• "I'm like the new Hitler...man was a genius."
• "I'd wear your fascia 'n the top of your skull 'n your hands 'n feet."
• "Oh, what I would do w/your blood...I'd wanna bathe in it."
Also, police say Ms. Ades entered the victim's residence when he wasn't at home and had "a large butcher knife on the passenger seat of her car" at the time.
When detectives asked Ades about the threatening text messages, she said "She did not want to hurt the victim because she loved him" and she says "she threatened him because she did not want him to leave."
Paradise Valley police arrested Ms. Ades Tuesday, May 8, 2018. She was booked into 4 th Avenue Jail on charges of threatening, stalking, harassment and failure to appear and was set to appear in court on May 15 th . She was being held without bond.
During a later jailhouse interview on Thursday, Ms. Ades was asked why she sent the victim so many texts.
"Because it made me find out all my information," she said. "Loving him selflessly brought me his information. Because everybody just wants to take. But if you just give and you don't stop giving, you will all of a sudden receive a lot."
During her interviews, Jacqueline would answer a question or two, then deflect the next one. She veered from topic to topic, rambling about Einstein, the Dead Sea, the birth chart of Jesus and the symbolism of the markings on a dollar bill.
At one point, she told a reporter, "I don't want to talk about that. You have negative energy." Ms. Ades was then asked directly, "Are you crazy?" "No," she replied. "I am the person that [sic] discovered love."
When confronted about the fact that 65,000 text messages seemed more threatening than loving, she replied, "When you find love, everything is not perfect. I love him."
She was also asked if she would now leave the victim alone. "If he wants me to," she said. "If [Victim] wants me to go to jail, I should go to jail." She then said, "He's the meanest person I've ever met." But in the next breath, she said, "He's my soulmate."
When asked why she decided to speak to reporters, Ms. Ades told them, "I have to share the message of love. Everybody has to love each other."
---
| EJF Home | Find Help | Help the EJF | Comments? | Get EJF newsletter | Newsletters |
| Domestic Violence Book | DV Site Map | DV bibliography | DV index |
| Chapter 10 — Domestic Violence Against Men In The United States |
| Next — Stories Of Abused Men In Arkansas |
| Back — Stories Of Abused Men In Alaska |
---
This site is supported and maintained by the Equal Justice Foundation.